LIVE EVENTS, CONFERENCES
WEBINARS & TELECLASSES

Join us for the next live event, attend a free live tele-clas.
or watch a video Silver Member replay.

Ask questions, meet the faculty, get involved.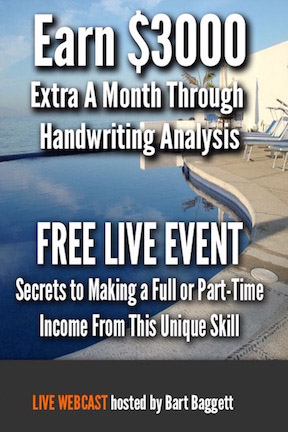 [LIVE] Business Webinar :
How to Earn $3000 Month Extra Through Handwriting Analysis
How to Create A Full or Part Time Business with Handwriting Analysis. Bart's Million Dollar Business Blueprint revealed. 2 Hour Live Training.

How You Can Turn Your Handwriting Skills Into Monthly Cash Flow using these two key skills.

90 Minute Broadcast Class hosted by Bart Baggett. Live classes coming up soon.
Click below for the next event and RSVP. Spaces limited.
Click below to attend the Attend This week.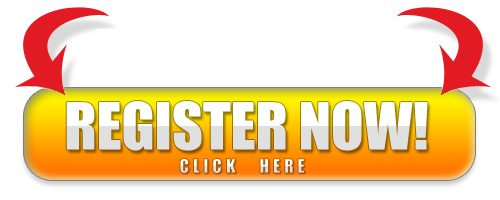 This class is about making money and turning this skill into a business.
This class is taught for moderate to advanced level handwriting analysts.

The next live IN PERSON event will be in Pune India December 10-11th.
CLICK HERE TO BOOK YOUR SEAT.
and save hundreds of dollars on the ticket through this link.


Crazy People. Live Broadcast
How to Spot Crazy, Mean, Dysfunctional and Dangerous people from handwriting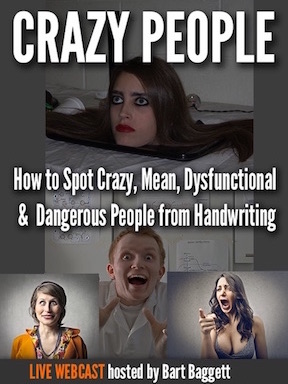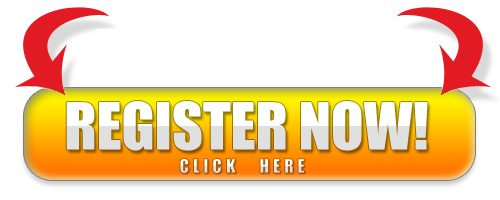 Are you just starting out? Scroll down to attend a
live or pre-recorded class
from the comfort of your own home.
Live Monthly Telephone/ Internet Training Classes. Talk, Watch, and Listen live with Authorized Trainers once a month. Join us for a monthly series of Live classes and tutoring calls with our Faculty members worldwide. Classes are held monthly for our paid monthly registered Silver members and all replays are ready to view (right now).
Classes are normally the 3rd Monday of each month... but check the schedule here and listen to past classes using the REPLAY button. HandwritingUniversity.com/classes/
Listen to recently recorded mp3 as part of our monthly membership program.
Join now and listen live or download past audio & videos .
Join now and you can view the past 14 Silver Classes at no extra charge.
Over 20 hours of fun and educational content for just $17. Yep, become
a member for just $17. Go here to enroll.
If you are already a member, go here to view past classes or
upload your own handwriting sample for the next one.
Questions? Call 1-800-398-2278

Scroll down and view real student testimonials.
Coming in the next few weeks
(you must be a subscriber to get email invitations)
"This seminar has changed my life. It is the most efficient and effective method for personal development and for improving the quality of one's relationships."
—K. Radcliffe, Attorney and Mediator, Orlando, FL


"If you're at the point where you want to change your life, this course is a must! You'll learn more about yourself and other people than you ever thought possible, and you'll make money in the process."
—Jennifer Jeffcoat, Sales Rep, Orlando, Fl


"This course has been amazing! With a background in clinical research, my first reaction was to search for the evidence that this science is accurate. Upon investigation, biologically, handwriting analysis' validity makes perfect sense. Ultimately, my own personal improvement was all the proof I needed to change from skeptic to believer!"
— Deborah Mraz, Clinical Research Specialist, Wilmington, NC


"I have already seen and experienced wonderful changes through grapho-therapy. People at work now seek me out as an expert in my field, and I have had many recent offers to manage important projects. All this happened in about a month from first raising my t-bar!"
—Diane McCafferty Engineer, Sandy Hook, CT


Listen to and Watch Clients Talk about the Annual Conference

Read some of the comments from recent attendees
Questions? Call 1-800-398-2278
Questions? Call 1-310-684-3489
or email us at support @ handwritinguniversity.com