Get Certified and Earn Money Using Handwriting Analysis:
Millennium Edition Deluxe Level Home Study Course
& Professional Business Development Kit
Includes: "Standard Certification Handwriting Analysis Home Study Course",
The Classic 16 hours of Audio Seminar on-line,
The new Millennium Edition DVD and Online Trainings.
and the entire "How to Make $100 Per Hour Analyzing Handwriting Marketing System.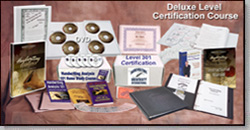 What if you want to go for the Whole Kit and Kaboodle? Not only do you get Trained, Certified, and all the Previously Never Before Marketing Secrets, but you get hours of on-line audio recordings and the brand new seminar videos to act as your in-home instructors.
Plus, you save money by purchasing the Marketing Course now, and can earn money by getting started now marketing your new skill.
The Deluxe Package is designed for those serious about making money! If you don't want to earn money, don't order it. All inclusive: Standard Certification Course and the Professional Marketing System.
How to Be a Highly Paid Hiring Consultant Through Handwriting Analysis.  
This new 2016 9 Part Video training course will train you to become a hiring consultant through advertising and personality screening process.
Earn $1400 per candidate you place.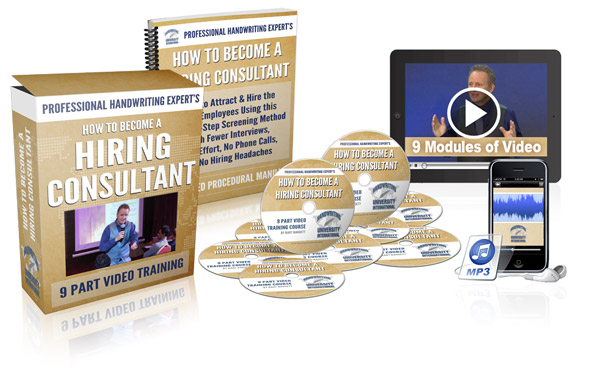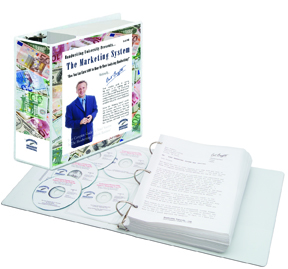 "Man oh man! This marketing course is SO...EXCELLENT!!!! This course is most definitely the work of a GENIUS and this boosts up my enthusiasm even more to study, get my certification so that I can be in business. I am totally hyped up on this course and I'm dying from total excitement at the thought of making more money from what I am learning from you..." --
Your devoted student,
Daniel Arola

Investment Summary:
Your Investment for the Deluxe Course is broken down as follows:
Standard Handwriting Analysis Certification Home Study Course (Includes everything you need to become certified. All the books, CDs, tests, manuals, etc.)
The Millennium Audio CDS
The Millennium DVD Set
Plus these bonuses:

The 16 hours of on-line training from the "Classic Library" from 1996-2002 trainings.

10 Hours of tele-class recordings of most common questions and answers
Qualification to purchase specified products at wholesale and even teach "Handwriting Analysis 101 -Basic" Handwriting clases in your area.
Total Value for Deluxe Package: $2,198.00
Special Discount if ordered during this month's promotion: (-$498.00)
Total Investment: $1,798.00
Total Deluxe Investment ***Only $1,798.00***
Item: DLX-Net Millennium Edition

We are now on a semester system. Therefore, your "live classes" might be next week or the next semester. Please contact your local authorized trainer for class schedule.
---