Who else is lying? Handwriting Reveals Shady Characters both public and private.

During National Handwriting Week, January 23rd-29th, Handwriting Experts nationwide are hoping people take a second look at their coworkers' handwriting to spot danger signs in advance.
According to Curt Baggett, court qualified document examiner, "Even though handwriting analysis has been around for over 100 years, most people still see it as a way to spot forgeries and evaluate ransom notes. They don't realize it is such a fast and accurate tool for evaluating personality, self-improvement, and spotting troubled personalities around the office."
As a simple test, anyone can look at their lower case "o" and it reveals a snapshot of how clearly they communicate with others. Just the direction and size of the inner loop reveals the tendency to either keep secrets, be blunt, be talkative, or even just tell a bold faced lie. If so much can be revealed from one letter, imagine what an expert can do with an entire page of writing! When I give an analysis, people swear I must be psychic or have been talking to their mother.
Take a look a the lower case "o." Single loop - keeps small secrets. No inner loop - blunt and candid. Double loops - run, don't walk to the nearest exit - big fat liar. If you see double loops, realize that these people believe telling the bold truth might make them look bad or hurt someone's feelings.... so they will shade the truth - or just lie. Watch out for Double Loops. Here are some famous liars who's handwriting would be interesting to analyze. Do they have the lying loop?
Bill Clinton, OJ Simpson, Martha Stewart, Ken Lay, Enron, Michael Jackson, Heidi Fleiss
For a visual sample of the letter "o," view this webpage:
http://www.handwritinguniversity.com/newslettersamples/deck/lettero.html
Curt Baggett claims he is neither psychic, nor in cahoots with your mother. Baggett is arguably the country's top forensic document examiner, while his son, Bart Baggett, is the most well-known handwriting analyst in the world. (He has appeared on CNN and Court TV multiple times and was featured in a recent USA Today article about corrupt CEOs.) Bart learned handwriting from his father when he was just 14 and now holds seminars from Los Angeles, CA to Bombay, India, teaching the skill to police departments and to the public.
The younger Baggett explains, "When I was in my early twenties, I realized that handwriting analysis was an amazing tool for dating and getting to know people within minutes. It became more than just a hobby, it was a precise science people wanted to pay me to perform. Well, one thing led to another. One book led to five books and now we run the largest training school in the world. I'm not sure I set out to teach the world to 'raise their t-bar' but as it turned out, thousands of people have taken my advice and changed their handwriting for the better."
Baggett is referring to a controversial self-help technique called "Grapho-Therapy," which claims slight changes in the way you form a letter can directly affect areas of the brain and in-turn affect one's personality. Dozens of believer's testimonials are found at Baggett's website: http://handwritinguniversity.com. Although the scientific community still ignores such non-traditional approaches to personal therapy, the NLP and hypnosis community has adopted many of Baggett's techniques and he has found a following.
Dr. Colbey Forman, Founder of Barron University http://baronuniversity.com/, has hired Bart Baggett as a Professor to train his doctoral level students in the science of handwriting analysis. "Our university is designed to offer non-traditional approaches to healing and behavioral psychology. The evidence for Bart's methods are strong and most people need no more evidence than to watch him in action. Our students find the diagnosis techniques Bart teaches dead-on accurate and the application to personal development just as strong. He is a great addition to our curriculum."
National Handwriting Week is celebrated around John Hancock's birthday (Jan 23, 1738). John Hancock was not known to be a student of Graphology, but does have one of the most famous signatures of all time. Graphology associations have designated this week as the week to recognize the contributions that the dual sciences of graphology and forensic document examination have given to US society.
For more extensive interviews about handwriting analysis, contact Bart Baggett of http://HandwritingUniversity.com .
For an interview about forensic document examinations, contact Curt Baggett at http://expertdocumentexaminer.com.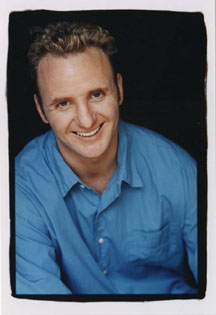 Or, visit this website to locate a local handwriting expert for your article:
http://handwritingexperts.com
###
or visit www.myhandwriting.com/media
To locate a qualified handwriting expert in your area, visit: www.handwritingexperts.com
To book Bart on your show or to receive a faxed press kit,
call Bart Baggett office at 310-684-3489,
available in Los Angeles and nationwide.
Fax
You can fax your order to our office 24 hours a day. Fax # 815 301-9451 Please include your shipping address, e-mail, telephone number, and a fax number. We will gladly fax you back a "confirmation of order" upon your request.

Mail
Finally, you can use the old fashion method... snail mail.

Make check or money order to Empresse Publishing, then send to:

Empresse Publishing
15233 Ventura Blvd, Suite 550
Sherman Oaks, CA 91403

USPS usually takes 4-7 days within the continental United States.

Your order is usually shipped within 24-48 hours of the time you place the order.
You must ADD shipping COST to your check or your product will NOT be shipped. To discover the shipping cost, check out on the shopping cart until you see the shipping fee calculated. It is at least $5.95 on every order.
Phone
If you are one of those people that absolutely has to talk to a "live human being" to place your order, then below is the phone number to our home office. Because of the incredible automation that is now possible, we do not staff our office five days a week to take incoming phone calls. We highly recommend you e-mail us first, then one of our staff will respond via e-mail or by telephone at a time that is convenient for you.

Central Standard Time Zone
Illinois USA
Telephone: 1-310-684-3489
PS. Phone calls are usually returned within 48 hours, but incoming e-mails are treated with first priority.
PSS. If your country has any unusual "taxes" or "tariffs" on incoming packages, please let us know with your order. We will gladly send you the invoice in a separate envelope and label the package according to your instructions.
| Questions for Radio and TV Interviews |
| Bart Baggett Biographical Info |

See all of our products at our secure on-line catalog.