Join our affiliate program and let us mail you checks every month for referring customers to these amazing handwriting analysis & self-help products. When they buy, you get paid.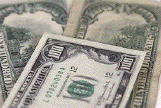 The program is simple. You put a special "affiliate link" on your webpage or inside e-mails to your mailing list and when they buy... you get paid.


20% starting affiliate commission. 35% and above for Super Affiliates who qualify! Also, some products pay higher commissions and we often have 7 day affiliate specials where we pay more during that week...watch your e-mails.


Affiliates are paid on the 15th of each month via Paypal.
Programmed owned and managed by Bart Baggett's Mental Fitness Publishing.. owners of Myhandwriting.com/HandwritingUniversity.com.
Upon enrollment, you automatically qualify to sell all other future books/products sold on this site.


Your customers are cookied for up to three full years after they first visit the website. So, you will get paid a commission on the first, second, and even the 10th purchase. Also, if your prospect doesn't buy until six months after the first visit, you still get paid.
Real Time Statistics you can check 24 hours a day via the web.
A "test product" that only cost 20 cents so you can test your links and insure you are getting credit.
A strong collection of proven banners and text ads that are ready for you to use to promote the program.
Commission begins on the 2nd sale. (This prevents affiliates signing up to receive their book for 20% off. Furthermore, you will be a more effective promoter of the program if you were an actual client of the program.)
Enrollment for free in just minutes online!
International Affiliates welcome. All commissions paid in U.S. dollars.
SIGN UP NOW!
---
In a nutshell, you are our world wide sales team and I'll do whatever it takes to make this program profitable for you! If you make money, we make money.
Read the Affiliate FAQ page.
Frequently Asked Questions.
go the the AFFILIATE RESOURCE / HELP Page